Elevate Your Home Spa Experience with Luxurious Bathroom Remodeling Ideas by Gardner Construction in Memphis
In the heart of Memphis, where Southern charm meets modern elegance, Gardner Construction has been redefining luxurious living spaces for homeowners for almost 20 years. Among our many specialties, we excel in transforming bathrooms into indulgent sanctuaries, seamlessly blending spa-like features, high-end fixtures, and premium materials to create a haven of relaxation and luxury. In this blog post, we will explore some of our favorite bathroom remodeling ideas that can elevate your home master bath into a spa experience.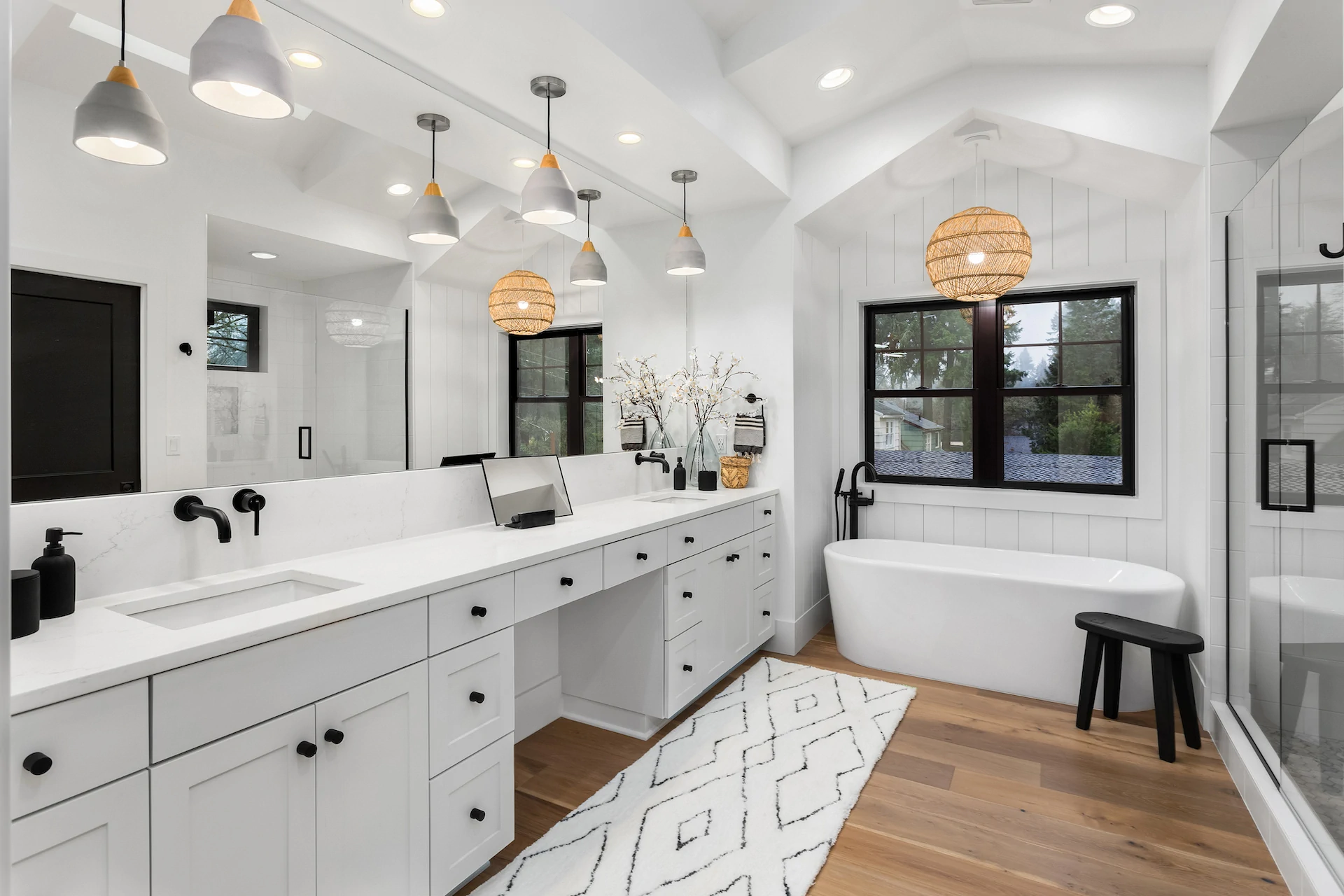 1. Serene Spa Ambiance
Imagine stepping into your bathroom and instantly feeling a sense of calm wash over you. Gardner Construction can create a serene spa ambiance by incorporating soft, neutral color palettes, warm lighting, and natural elements such as stone and wood. Earthy tones, like soft beige, muted greens, and calming blues, can evoke tranquility, transforming your bathroom into a sanctuary of peace and relaxation.
2. High-End Fixtures and Fittings
Gardner Construction understands the importance of high-quality fixtures and fittings in a luxurious bathroom. Imagine indulging in a rainfall shower under a ceiling-mounted, high-pressure showerhead or soaking away the stresses of the day in a freestanding, deep soaking tub. They source fixtures from renowned brands, ensuring durability, functionality, and elegance. Polished chrome, brushed nickel, and oil-rubbed bronze finishes add a touch of sophistication, enhancing the overall aesthetic of your bathroom.
3. Premium Materials
Luxury lies in the details, and Gardner Construction pays meticulous attention to the choice of materials used in their bathroom remodels. Marble and granite countertops exude timeless elegance and are durable enough to withstand the test of time. For flooring, options like heated travertine tiles not only add a touch of luxury but also provide comfort during colder months. Custom cabinetry made from rich, dark woods like mahogany or walnut not only offer ample storage but also enhance the overall luxurious feel of the space.
4. Spa-Like Features
To truly transform your bathroom into a spa-like retreat, Gardner Construction offers a range of spa-inspired features. Imagine having a built-in steam shower with aromatherapy options, allowing you to unwind in a cloud of soothing scents. Heated towel racks ensure your towels are warm and ready for use, adding a touch of practical luxury. Smart home technology can be integrated into your bathroom, allowing you to control lighting, music, and even the temperature of your shower with a simple voice command.
5. Personalized Touches
What sets Gardner Construction apart is their ability to tailor each bathroom remodel to the unique preferences of their clients. Whether it's a custom vanity with integrated storage solutions, a luxurious makeup station, or a built-in sound system that plays your favorite tunes, they believe in adding personalized touches that reflect your lifestyle and taste. Handpicked artwork, plush rugs, and scented candles can further enhance the ambiance, making your bathroom not just a functional space but a work of art.
Conclusion about Memphis Bathroom Remodeling Ideas
In Memphis, where Southern hospitality meets upscale living, Gardner Construction stands as a beacon of luxury and craftsmanship. Their commitment to creating bathrooms that embody relaxation, elegance, and functionality is unparalleled. By incorporating spa-like features, high-end fixtures, premium materials, and personalized touches, Gardner Construction elevates the ordinary to the extraordinary, transforming your bathroom into a luxurious haven you'll never want to leave. Embark on a journey of indulgence with Gardner Construction and let your dream bathroom come to life, promising a daily retreat into the lap of unparalleled luxury.